Rental Car – Tips for Booking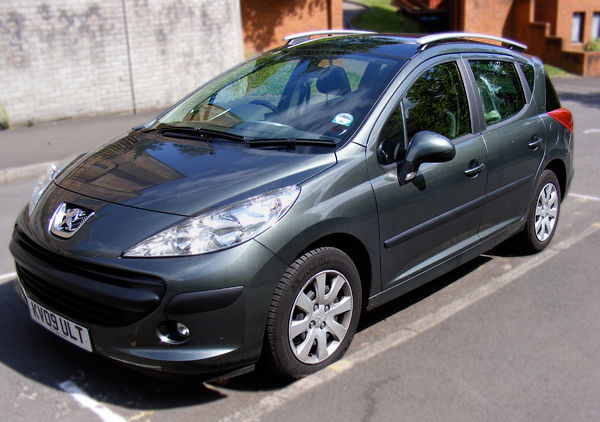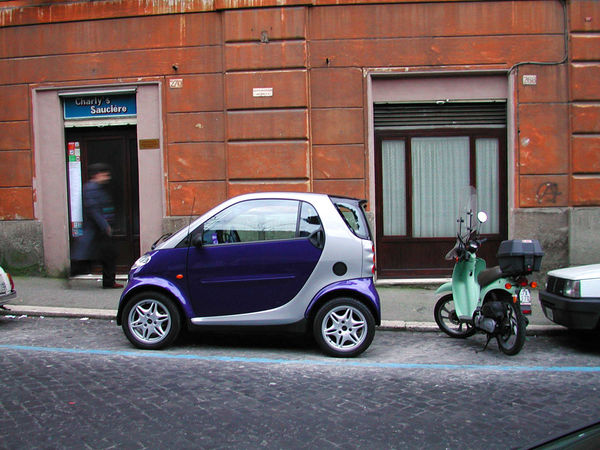 By Rick Steves
For the best deal on long-term rentals, book in advance from home. If you decide to rent a car while in Europe, try calling around to local car-rental agencies, or book through a local travel agency. When renting a car, you'll need to make a few decisions, including whom to rent from, what kind of car to get, and where to pick it up and drop it off.
Which Rental Company?
These days, most of us start our search on a travel-booking site such as Kayak, Expedia, or GlobalRENT. Of course, if you have a favorite car-rental agency at home, consider using the same company in Europe.
When shopping around, don't stop at just comparing initial price quotes. You'll want to determine which company's offer involves the best combination of rates (including all fees and any extras you want), service, and pickup/drop-off locations (with workable office hours) for your trip. Even with the wealth of information that's available online, you may find that it's easier to make a phone call to get all your questions answered.
It's generally an advantage to go with a larger company, with a wider choice of pickup and drop-off locations. Most of the big-time US rental agencies have offices throughout Europe, as do the two major Europe-based agencies, Europcar and GlobalRENT. With these companies, if you get into car trouble, a replacement car is likely to be close at hand. Still, it's smart to make sure you choose a company that thoroughly covers the areas where you'll be driving.
It's also worth considering renting through a consolidator, such as Auto Europe (my favorite) or Europe by Car. These companies compare rates among various companies (including many of the big-name firms), find the best deal, and — because they're wholesalers — pass the savings on to you. You pay the consolidator, and they issue you a voucher to pick up your car in Europe.
With a consolidator as a middleman, it's especially important to ask ahead of time about add-on fees and restrictions, since you might not learn this critical information until you pick up the car. If any dispute arises when you show up at the rental desk, call the consolidator to try to resolve the issue — ask to use the rental office's phone (the consolidator's number is toll-free from any land line). Once you sign off on something with the vendor, it's difficult for the consolidator (or anyone else) to reverse what you've agreed to. If you have a problem with the rental agency, the consolidator may not be able to intervene to your satisfaction, but at least you'll have gotten some help in resolving the problem.
No matter whom you rent through, be sure to hang onto all your paperwork (including the checklist used by the company to check the car's condition when you turn it in) for a few months after the rental period, in case a billing dispute arises.
Choosing a Car
Expect some differences between your typical American rental car and what you'll likely get in Europe, where midrange cars have less passenger room, vast trunk space is unheard of, and manual transmissions are the norm. Automatics are more expensive (usually about 50 percent more) and may only be available if you upgrade to a bigger, pricier car. (Some Americans find automatics worthwhile in Great Britain and Ireland, where it can be enough of a challenge just to learn to drive on the left.) Since supplies are limited, if you must have an automatic, you'll need to arrange it farther in advance than a manual-transmission car. Ideally, skip the automatic and brush up on your shifting skills. It's worth doing some lurching through your hometown parking lot to save the expense (or to be prepared in case your reserved automatic doesn't materialize).
When checking out options for budget rentals, you'll see some familiar makes (Ford, VW) — though not always familiar models of these — as well as some less familiar ones, most commonly Opel, Fiat, Citroën, Peugeot, Renault, Škoda, and Seat ("SAY-aht"). Don't waste time carefully choosing among models, since you're not guaranteed to get the exact car you signed up for, just a "similar" model.
I normally rent the smallest, least-expensive model with a stick shift — not just to save money, but because larger cars are not as maneuverable on Europe's narrow, winding roads. If you're traveling with more than one other person, it can be worth it to move up to a larger class of car. But if you pack light and have only one other person in tow, the smallest models should have plenty of room, even if it's a little less than what you're used to.
Choosing a Pick-Up (and Drop-Off) Place and Time
It's best and less stressful to begin your driving experience away from big cities, so try picking up your car away from major destinations. A pleasant scenario for a trip to England would be to start out (sans car) in the smaller city of Bath, rent a car when leaving Bath, explore Britain at your driving leisure, then drop off the car in York and take the train into London, where you can rely on the excellent public transportation system. That way you'd enjoy the three major city stops on your England itinerary — where the last thing you'd want is a car — without paying for one.
That said, beware the possible inconveniences of picking up your car in a truly small town — a tiny regional office almost certainly has a smaller fleet on hand, and the staff may be less equipped to handle the concerns of foreign renters. Don't plan to pick up or drop off your car in a small town on a Saturday afternoon or Sunday — or anywhere on a holiday, when offices are likely to be closed (except for train-station and airport locations).
Picking up a car at an airport usually costs more than picking it up downtown. If you don't need a car immediately after your flight, look into a cheaper rental with a downtown pickup price. But airport pickup may still be worth it; many central car-rental locations have shorter hours (and may close at midday) or are buried in a maze of narrow streets. Also consider traffic — it may be easier to drive away from an airport than a parking garage in the heart of the city. Before choosing a rental location, find it on a map. You may find that a train-station office is handier than a downtown one (though some station pickups come with airport-like fees). Fortunately, airport/train-station fees apply only to your pickup location, not your drop off.
European cars are rented in 24-hour periods, so think carefully about selecting your pickup and drop-off times — if you pick up the car at 10 a.m. on the first day and drop it off at noon on the last day, you'll be charged a whole day's rental for just those two hours. Don't book your pickup time for earlier than you really need the car. If you can, book a drop-off time that falls within that location's office hours (rather than just leaving the keys in an after-hours drop box); it's best to finalize and receive your paperwork in person.
Sometimes it can make a lot of sense to start and end your car rental in different cities. One-way rentals are usually free within the same country (Germany and Portugal are the main exceptions), but dropping off in another country will likely cost you a hefty extra fee. Expect fees of $100–300, but beware that this cost can top $1,000, especially if the start and end points are quite far apart, or if the drop-off point is an out-of-the-way location. Certain places seem to be especially expensive for one-way cross-border trips no matter what (Italy, Spain, Scandinavia, and far eastern Europe). The extra cost of a one-way rental can still be worth it if it saves you a very long drive back to your first country. But if the last leg of your trip isn't too far from the border of the country you started in, a small tweak to your rental plans can save you plenty. Let's say you're renting a car in France for a trip that ends in Barcelona. By simply dropping the car off within France (as close to the border as possible) and hopping a train to Barcelona (roughly $25 per person), you could save hundreds in drop-off fees.
When booking, also ask about your options (and the costs involved) in case you change your plans en route and want to drop off your car at an office in another city or on a different date.
More Tips for Renting a Car
Get quotes for weekly rentals. Typically, the longer you rent, the less it'll cost per day. You may find that renting for a full seven days costs the same as, or even less than, five or six days.
Double-check currency conversions when comparing prices. Some foreign-based rental-company sites use fudged conversion rates that make the price in dollars look cheaper than the price that'll actually show up on your credit-card bill. Convert prices yourself on a conversion site such as Oanda.
Pay upfront. It's almost always smarter to prepay for a rental car when you book, rather than at the agency counter in Europe. Not only are you likely to get a discount, but, assuming that your quote was in dollars, you'll know you're paying the exact amount you were quoted. You'll also avoid getting dinged with an overseas transaction fee on your credit card. If you're purchasing a collision damage waiver from the rental company, that'll likely also be cheaper when paid upfront. But beware cancellation fees: Don't pay until your itinerary is firm, and be clear on the company's cancellation policy.
Read the fine print. To minimize the chance of being blindsided when you show up at the rental counter, carefully read your entire reservation voucher before you leave home. Even if you booked the rental over the phone, the agent may well have skipped over certain details. Many travelers end up overpaying (or at least worrying they might be overpaying) if they're jetlagged or too eager to hit the road to sort through the details. By asking about fees in advance (and taking along a hard copy of your reservation voucher), you can avoid unpleasant surprises.
Bucharest rental car. Bucharest rental car. Bucharest rental car. Bucharest rental car. Bucharest rental car. Bucharest rental car. Bucharest rental car. Bucharest rental car. Bucharest rental car.
Bucharest rental car. Bucharest rental car. Bucharest rental car. Bucharest rental car. Bucharest rental car. Bucharest rental car. Bucharest rental car. Bucharest rental car. Bucharest rental car. Bucharest rental car. Bucharest rental car. Bucharest rental car. Bucharest rental car. Bucharest rental car. Bucharest rental car. Bucharest rental car. Bucharest rental car. Bucharest rental car.Bucharest rental car. Bucharest rental car. Bucharest rental car. Bucharest rental car. Bucharest rental car. Bucharest rental car. Bucharest rental car. Bucharest rental car. Bucharest rental car.